A Commitment to Excellence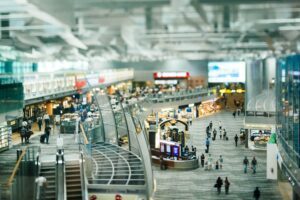 Limerick Language Centre Pickup
Limerick Language centre offers international students a pick-up service from the airport and Bus Stop. Students who wish to avail themselves of this service should inform the LLCentre at least 2 weeks prior to arrival so that we can make the necessary arrangements. On arrival, students are welcomed by a Limerick Language Centre representative and accompanied to their respective accommodations.
HOST FAMILY ACCOMMODATION
Spending a few weeks with an Irish family is probably the nicest possible introduction to a stay in Ireland. All our host families have been carefully selected, individually inspected and are continually monitored to ensure excellent standards. The majority of our host families have worked with us for many years. They make you feel welcome in the family home and you can practice English throughout your stay. Most host families live in a suburb of Limerick, just a 10-minute bus ride or 20-minute walk from the city centre and Limerick Language Centre.
Standard host family accommodation provides:
Breakfast, packed lunch/lunch & dinner, every day.

The evening meal in the company of family members.
Laundry facilities
A relaxed and sociable atmosphere, whether conversing or watching television.
A comfortable single bedroom, cleaned weekly.
A change of bed sheets and towels once a week.
A desk or table provided in the room. Alternatively, a quiet area to study elsewhere in the house.
Adequate storage for clothes Access to a shower or bath once a day with an adequate supply of hot water and towels.
Sufficient light and heat when necessary.
No other student of the same mother tongue in the home (unless requested for couples, siblings or friends)
Fresh food, varied from day to day.
Wi-Fi or Internet access
You will be advised of your host family address and details before your arrival in Ireland. You can arrive on either a Saturday or Sunday and depart on a Saturday or Sunday. If you wish to arrive on a weekday, we will be happy to try to arrange this for you. Host Family Accommodation is available throughout the year. We do not provide host family accommodation during the Christmas Holiday period.
STUDENT APARTMENT ACCOMMODATION
Grove Island is a modern purpose built student village which houses students in four and five bedroom apartments which have:
Single ensuite bedroom (bedroom including shower, washbasin & toilet)

Fully-equipped kitchen for self-catering

Access to laundry facilities in Student Village for a small fee per use

A comfortable living room (no television in the apartment)

Bed linen is provided (but not towels or toiletries)

A desk in your room

Adequate storage for clothes

Electricity, Wi-Fi, water and waste disposal included in price
SHARED ROOM ACCOMMODATION
Shared accommodation refers to a living arrangement where individuals or tenants share a common space, such as an apartment, house, or dormitory. This type of housing arrangement is becoming increasingly popular due to its affordability and the opportunities for social interaction it offers.
There are several benefits to living in shared accommodation. First and foremost, it allows for cost-sharing, as tenants split the rent and utility expenses. This can be a significant advantage, especially in areas with high housing costs or for individuals who want to save money.
Another advantage of shared accommodation is the social aspect. Living with roommates can provide a sense of companionship and support, as well as the opportunity to meet new people and make lasting friendships. Shared spaces like living rooms, kitchens, and common areas foster social interactions and can create a sense of community within the household.
Shared accommodation can provide cost-effective housing solutions and foster social connections. However, it is essential to choose roommates carefully and communicate effectively to create a harmonious living environment. With proper consideration and open communication, shared accommodation can be an excellent option for individuals seeking affordable housing with additional social benefits.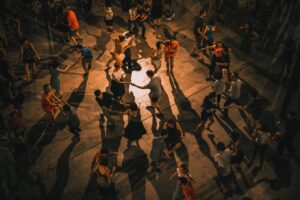 Limerick Language Centre Support
Our Student Support team is committed to providing you with assistance during your whole experience in Ireland and LLC. You will be assisted from the moment you leave your country until the moment you have your certificate in hand, including all the guidance with your visa process, documents, and any other doubts that you might have. We are here to help you make the most of your journey!
Job Training:
LLC has a partnership with Skill Ireland Training, providing courses like Manual Handling, Food Safety Training, and over 20+ Courses. Skill Ireland aims to design and/or provide courses in Portuguese, Spanish, and/or English, online and live-streaming, with a methodology thus the participant can understand the content clearly and put into practice in the workplace the knowledge gained. Certificates are issued in English following the guidelines and regulations in Ireland.
Health Insurance
Students must arrange appropriate medical, travel, and personal insurance. Students traveling from EU countries should bring their European Health Insurance Card with them. This only entitles students to emergency hospital care and attendance at certain doctors. Please note that this will not cover elective procedures or dental visits.
Learner Protection:
Limerick Language Centre is a member of Marketing English in Ireland (MEI). MEI member schools espouse Learner Protection, thereby being able to guarantee to students that they will be able to complete all language courses for which they are enrolled.
This policy is set out as a condition of membership within the MEI By-laws

TransferMate
is a market-leading, globally regulated, B2B payments technology company, enabling organisations to send & receive cross-border payments faster and easier than ever before. International students with an overseas bank account or card can pay their fees and deposits through PaytoStudy in their own currency with no currency conversion fees and beneficial exchange rates.
Why Transfermate?
- No international sender/receiver fees
- Dedicated support team available 24/7
- Great exchange rate
- Safer Payment system
Make a Payment